A basic chiropractic elevation table with all the usual ÖRUP features.
Narrow, heavy base for easy access and stability. Superb build quality,
finish and with our unique head piece.
Elevation range: 460 – 810 mm.
Elevation speed: 30 mm / sec. Lowest to highest position takes 12 seconds.
Total length: 1755 mm.
Max width: 550 mm.
Weight: 90 kg.
Upholstery: 70 mm thick, with a firm layer first and a soft layer on top.
Covers in vinyl fabric which can be cleaned with disinfectant up to 60%
alcohol concentration
The MC – 30 can be delivered with the following optional equipment.
Minimum height 460 mm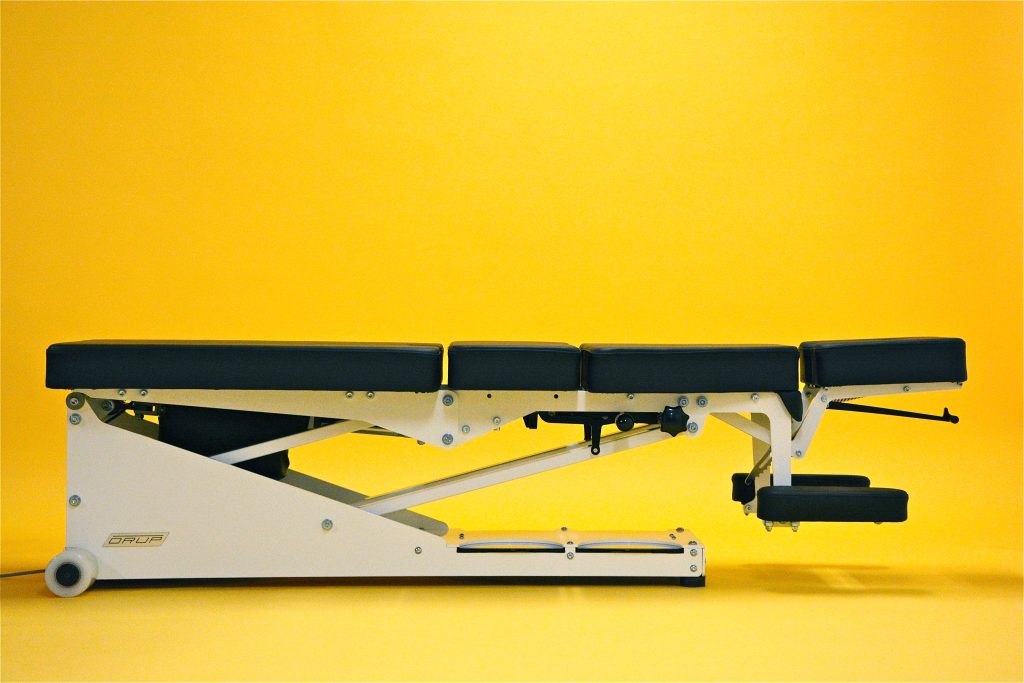 Maximum height 810 mm
Foot operated elevation control on both sides of table.
Narrow frame with elevation controls mounted on frame gives easy access when standing close to the table.
Wheels mounted at foot end of table makes it easy to move table around.